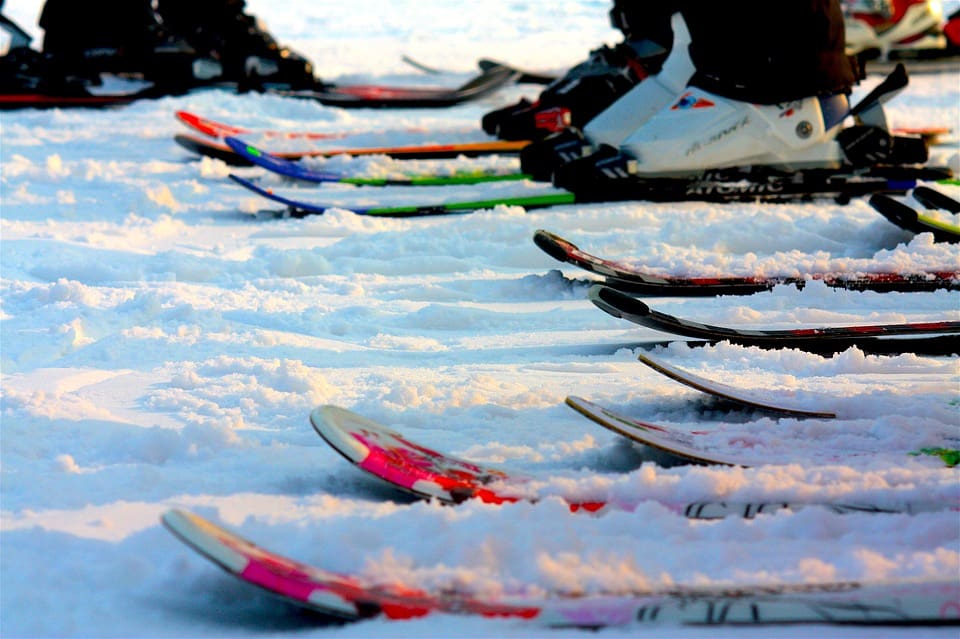 Many people all over the world dream of becoming a skiing instructor – and with good reason. It's one of the most exciting, dynamic and rewarding career paths, which of course allows you to travel to ski resorts across the globe and meet people from all different cultures and backgrounds. From Canada to Japan, a ski instructor course is your passport to the world.
Just in case you still need persuading to take the leap, here are our top five reasons to become an instructor.
1. ONLY WORK FOR THE SKI SEASON
Of course we can only ski when there's snow on the mountains – which limits the ski season to about half a year. That means if you become a skiing instructor, you will have six months every year free to do whatever you like. You may wish to find a different job back home or in another location. If you are lucky and have had a busy season of teaching, you could have saved up enough money that you don't have to work at all for the summer, and spend it travelling or volunteering. Only having a contract for a half a year gives you so much freedom to explore other interests – but we bet you'll be counting down the days 'til you're back on the slopes.
2. THE MOUNTAINS ARE YOUR OFFICE
If you fancy getting out of the rat race, then there's no better feeling than seeing blue skies and breathing in the fresh, cold air on the slopes every single day. How would it feel to actually enjoy going to work, love the people you work with and have a different challenge every single day.
3. EARN VALUABLE TRANSFERABLE SKILLS
Becoming a skiing instructor means you'll have a well-respected qualification on your CV – which can also lead to other career paths in the future. If you ever tire of the fast-paced lifestyle on the slopes, especially if you want to settle down somewhere and have a family, you'll have plenty of options. As a ski instructor you'll have great people skills, time management skills, commitment and a wealth of experience in jobs around the world. It also makes you look really interesting compared to other candidates!
4. CHOICE OF LOCATION
Perhaps one of the main benefits of becoming a skiing instructor is the endless opportunities it creates to travel. There are so many ski resorts all over the world to work at, and if you like variety then you can work in a different country every single year. The world is your oyster!
5. IT'S NOT JUST FOR GAP YEAR YOUNGSTERS
You're never too old to become a skiing instructor, and contrary to the image many people have of resort staff, not all are twenty-somethings. In fact, once taking an intensive ski instructor course abroad, you don't have to work on the slopes. With so many indoor skiing centres and artificial slopes popping up, you could have the security of a full time job all year round, in your home country.
There are so many reasons to become an instructor – let us know yours.