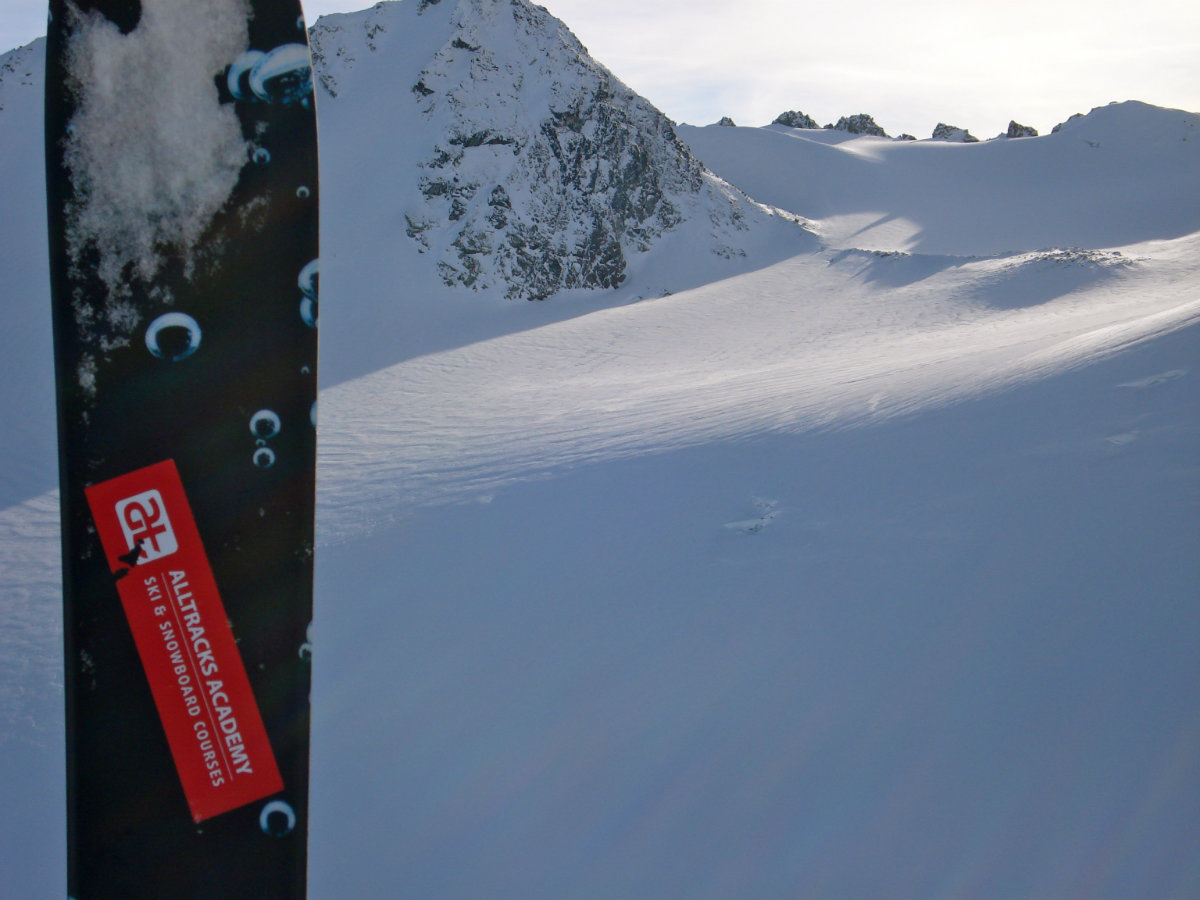 Ski Touring, or Ski Randonee as it is also known, is one of my favourite elements of skiing. With some physical effort on the skier's part, it enables you to enjoy the best snow conditions available in what is usually a totally uncrowded, beautiful environment. In the past, we have blogged about some of Whistler's best ski touring routes in the immediate Whistler Blackcomb backcountry, so here I just want to highlight 5 reasons to go ski touring in Whistler this season.
Get Fit
Although all types of skiing is easier with you are fit, a good level of cardiovascular it is imperative if you want to enjoy ski touring. Climbing uphill with all the necessary safety equipment is not fun when you are hanging out and out of breath. So by committing to going ski touring should be all the motivation you need to up your exercise regime and focus on your fitness. Obviously the more touring you do, the fitter you'll become.
Enjoy Beautiful Scenery
As well as the exhilaration of sliding on snow, most people love skiing and snowboarding due to the fact it is done amongst beautiful mountain scenery. When you make the effort to explore beyond the resort, this multiplies tenfold. You leave the development behind and access a pristine mountain environment.
Access the Best Snow
Some skiers are content skiing groomed trails and if that floats your boat then you may not see the point in expending a lot of energy climbing up mountains when you can use a chairlift. However, if you are constantly on the hunt for fresh, deep powder then you will be aware even the snowiest, best resorts like Whistler can get tracked out. By going ski touring, you are opening up a whole new world where you should be able to ski powder well after the last snowfall. It is probably this reason why the vast majority of people begin ski touring – they are prepared to do anything to ski powder and this certainly applied to me. But I have to say that although the allure of skiing powder has certainly not gone away, being in the pristine mountain environment is now of equal importance (nearly?!?!).
Push Yourself
I think most people get a certain degree of satisfaction from pushing themselves physically and ski touring certainly give you the opportunity to do this. Of course, you do not need to push yourself to the limit every time you go out, but after a full day out in the mountains, you feel satisfied and the reward of an apres ski drink has definitely been earned.
Ski Touring Course now on offer
Our 5th reason for going ski touring this season is that we have launched a new ski touring course. Running from the 1st – 15th April, this is prime ski touring time. Our aim is to introduce the most efficient ski touring travel techniques whilst guiding you to the very best available snow and terrain around Whistler. We combine 4 guided ski touring days, 4 resort based off piste days and the Canadian Avalanche Association Avalanche Skills Training Level 1. All in all, 10 days of coaching/guiding at Canada's best resort. What's more – conditions so far this season have been great out in Whistler. So, if you want more from your annual skiing holiday this season – please get in touch.