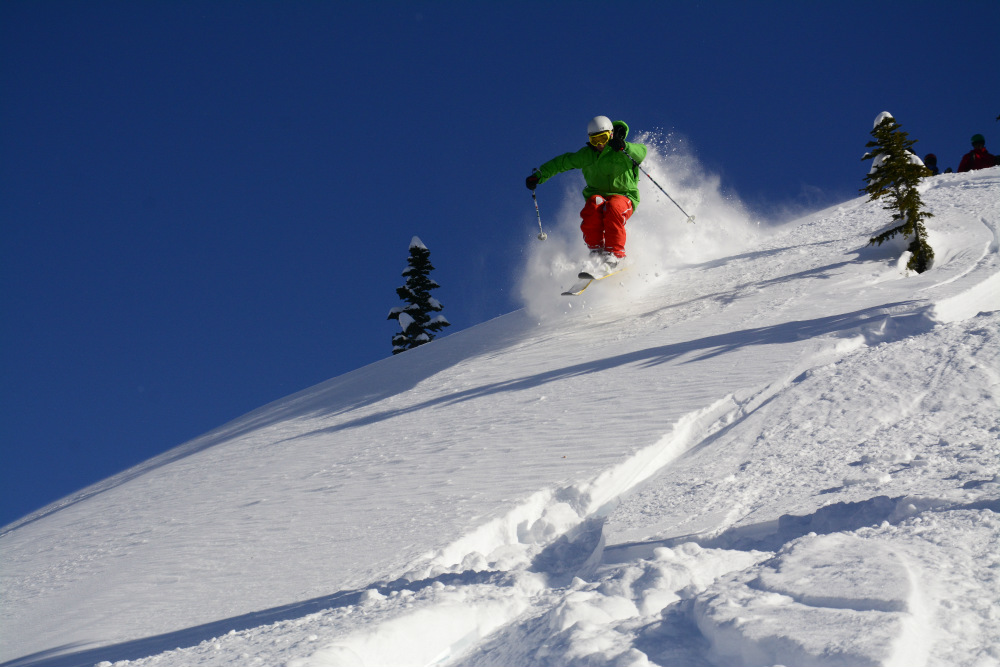 Would you take one of our advanced ski courses?
Many skiers that learn to ski as children give up on lessons in their early teenage years either believing that they have got their technique totally dialled or happy to live with the faults in their technique and remain resort based intermediate skiers. If you fall into the latter category, happy skiing! However, if you're already an advanced skier and question if you can still learn more, I'd urge you to reconsider, and take a look at one of our advanced ski courses.
Although you do not need to be an expert skier to enjoy our training camps, we are used to seeing strong skiers each season and every single one of them over the years has left having really jumped to the next level. By signing up for one of our advanced ski courses, you are doing a lot more than what you might cover in a standard ski school lesson where you might find yourself better than the ski instructor.
ALLTRACKS Ski Coaches
Our ski coaches are amongst the most experienced and high performance instructors in Canada that take advanced students and help them become skiers who can perform well in all conditions and all terrain. If that is your goal, and you really want to invest in your own skills, take a look at one of our courses. You should find yourself with a group of like minded skiers and as we always limit our ski coaching to 6 Students Max per Coach you can be sure of plenty of personal feedback.
ALLTRACKS Training Formula
Guy Hetherington, our Head Coach, has honed the ALLTRACKS Training Formula to ensure all skiers get the most of their time in the mountains by separating our sessions into Component, Challenge and Free Range Training. This gives a perfect balance between technical training with in depth feedback and video analysis together with high tempo exploration, seeking out the best snow and terrain available.
Questions?
If you're wondering if our courses are what you are looking for, why not give one of the ALLTRACKS team a call or email and we can answer any questions that you have: ALLTRACKS Contact Details